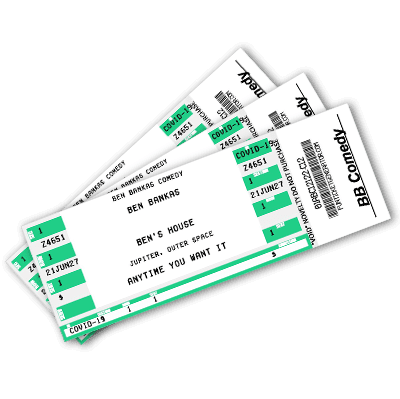 Ben Bankas has an action-filled summer with live events planned across the Greater Toronto Area (GTA) and beyond borders if the government makes things easier for people.
To ensure the utmost respect for the different learning styles of each, here's a calendar showing when Ben Bankas has an event. Be sure to sign up for our mailing list, follow Ben on socials or just keep coming back to this page and refreshing for updates on new events.
Past Shows
Showing you more
Past Shows
Showing you more
Was it made in a lab or was it bat soup? Who cares because the world is over! Society is crumbling in the most hilarious...
Past Event
Happened on Friday, July 23, 2021
Comedian Ben Bankas performs with local talented comedians in an uncensored, unfiltered environment INSIDE the Annex Social in Toronto. Every event is unique. Food and...
Past Event
Happened on Friday, July 16, 2021